Starptautisks bizness
Orients Audit & Finance joins Integra International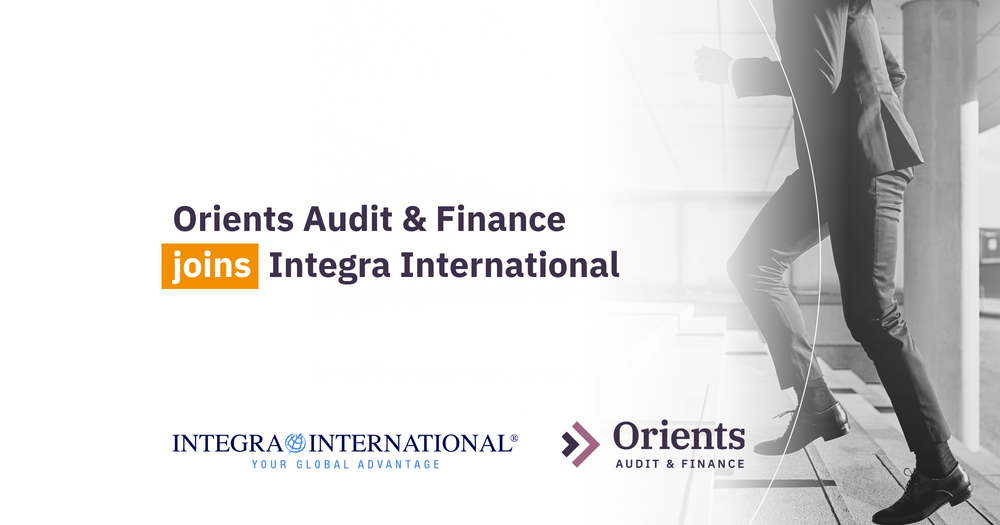 We are delighted to announce the big news – Orients Audit & Finance becomes the part of Integra International family!
Today we live in a dynamic inter-connected global economy. The aim of every developing business is to stay on the edge of these changes and foresee the opportunities of growth. The mission of Orients Audit & Finance is to support companies in sustainable development by turning data into valuable information for business leaders all over the World. 
Why opening international doors is important for our clients and partners? 

Together with Integra International we believe in providing local expertise on global scale with commitment and passion. Independent and stronger together. By taking this important step Orients Audit & Finance team strengthens the link of Latvian business with the Global business community. 
 
What it changes for our clients and partners? 
From now we can:
assist Latvian ambitious companies to scale internationally;
assist with international tax law application norms;
provide smooth entrance point for global companies to Latvian market and workforce;
enhance cooperation with international investment funds interested into Baltic region;
bring global knowledge and experience to our team;
stay up to date on the latest business tendencies in the World and bring best practices to Latvia.
Integra International is an interactive global association of local independent accounting, taxation, auditing, and business consulting firms dedicated to advising businesses around the world. 
Read more on their website: https://www.integra-international.net/.