Technology
Global business
ESG and sustainability
IFRS
XBRL
ESEF
Orients Audit & Finance is the first to represent Baltics at XBRL International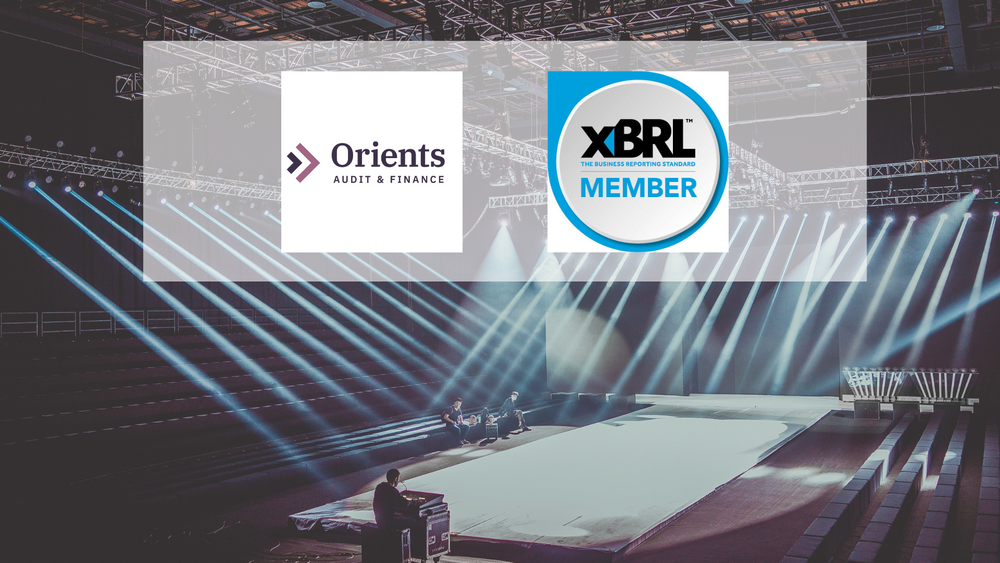 For a couple of years, the Orients Audit & Finance team has been purposefully building its competence and expertise in the field of digitalization financial and non-financial reports based on XBRL open data standard.
Our main partner for XBRL-based corporate systems and tools is CoreFiling, the experienced team based in Oxford, UK that ten years ago greatly contributed to the effort to develop the Inline XBRL data standard specification.
"We are honored to be the first in the Baltics to become members of the highly professional XBRL International community of like-minded professionals eager to apply the benefits provided by XBRL's open data standard to the corporate world. This resonates with our aim to deliver the best value and most up-to-date digital services to our clients in the Baltics and Scandinavia. We believe there is an enormous synergy between these aims." 

- said Orients Audit & Finance Partner in Business development and digitalization, Jekaterina Novicka.
Orients is a leading consultancy of XBRL application in the Baltics and Scandinavia. Among our clients are banks, ministries, state institutions, and corporates. Core competence of the Orients so far includes consultancy of listed firms on IFRS digital taxonomy application in accordance with the European Single Electronic Format (ESEF). We do also provide the know-how to large corporates that are subject to CSRD regarding the ESRS digital taxonomy that can help build their sustainability processes and data management in a coherent way. 
"We are very happy to welcome Orients Audit & Finance to the XBRL International consortium and look forward to their team joining the effort of helping to improve business reporting right around the world" 

- said  XBRL International CEO, John Turner.
Finally, there is a huge potential for XBRL-based and AI-driven corporate data harmonization systems, that Orients Audit & Finance provides in cooperation with Corefiling, to help organizations build unified effective processes and automated reporting.
"In more than twenty-five years of experience in the field of finance, I have learned that in the rapidly changing audit and accounting world those who are not moving forward are drastically falling apart. Therefore, our absolute focus is investing in the Orients team and building dedicated in-depth competencies on the systems built on the AI engine, machine learning driver, and XBRL interconnection. I believe joining XBRL International is the right step to continue our way of becoming a platform for smart digital data and process management with no geographical borders."

 - said Orients Audit & Finance General Partner and Sworn auditor, Natalija Zaiceva.
Orients Audit & Finance is open for local and cross-border cooperation in the field of XBRL-based systems and reporting. In the upcoming years, our goal is to educate on XBRL-related topics local Latvian community of accountants, auditors and sustainability experts. We will continue our work on creating Latvian XBRL jurisdiction representation at the XBRL International consortium. Should you be interested to join it, please let us know so we can work together. 
For any queries on our services or potential cooperation please contact our partner, Jekaterina Novicka at jekaterina@orients.lv.
More information about XBRL International is available on the website: https://www.xbrl.org/. 
More information on ESEF reporting and XBRL systems: https://www.orients.lv/en/expertise/esef-reporting/. 
More information on our sustainability audit and consultancy services: https://www.orients.lv/en/expertise/ESG/.