ESG and sustainability
Orients Sustainability Report 2021 has been published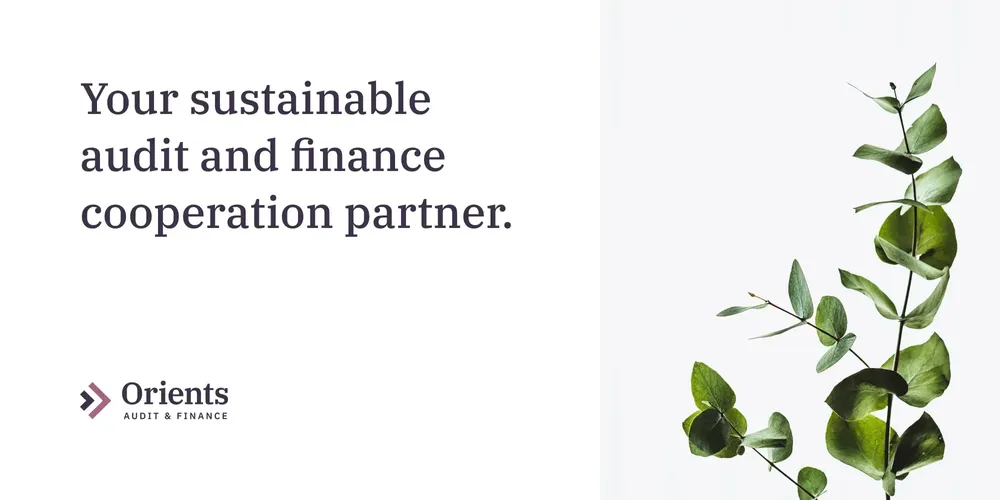 Our first Sustainability Report presents Orients Audit & Finance impact on ESG factors in 2021 and presents plans for a more sustainable and carbon-neutral future.
Orients vision is to become leading sustainable provider of audit, accounting, tax, digital reporting and sustainability services based on traditional professional values, efficient and innovative internal processes and flexible model of cooperation with partners. Our mission is to support companies in their sustainable development by turning data into valuable information for company managers.
"Looking twenty years back and comparing it to where we are now, I see a drastic change in the perception of business. It is moving from focusing on pure profitability to a relevant and sustainable business approach. We want to become your reliable business partner on the way to sustainable financial results!"

— reveals Natalija Zaiceva, Founder and Chairwoman of the Board at Orients Audit & Finance.
Our belief in the importance of sustainable business processes is strong, therefore as consultants with 20 years experience in the market we know that to provide advice on any area of expertise you have to start from yourself.
According to standard issued by the Sustainability Accounting Standard Board (SASB), which provides recommendations for determining essential sustainability aspects in various industries, the priority aspects in financial service industry are considered social and governance areas. Although environmental issues are not decisive from the Orients Audit & Finance's industries materiality point of view, we believe that everyone's contribution is important on the way to climate neutrality. It is for this reason that we have calculated our CO2 footprint, aiming to expand the scope of the calculation in the coming years.
As a starting point, Orients Audit & Finance has chosen five Sustainable Development Goals announced by United Nations that are closest to our beliefs, which we integrate into our daily work culture. Here they are:
Decent work and economic growth
Quality education
Peace, justice and strong institutions
Partnerships for the goals
Good health and well-being
In order to promote achievement of sustainability goals, partner responsible for ESG area, Jekaterina Novicka, was appointed. As well as manager responsible for sustainability and ESG compliance services development - Natalja Roze, stepped in. 
We've also launched the series of educational webinars about sustainability & ESG topics inter-related to financial report and the auditors view on it. The goal is to help businesses use ESG data in a smart way when attracting financing. The next webinar "Review of Sustainability Reporting Standards" is taking place on September 29th, 2022. The registration is already open: https://forms.gle/eQXYqrSjrGYQB85M9. 
Would you like to learn more about sustainability in our actions? 
Read about Orients sustainability processes and the sustainability & ESG services we provide for our clients, or book a free introduction appointment with our experts!